I recently got the opportunity to write an
article
for
Adobe Create Magazine
about my trip to 
Adobe MAX
 last year. It's a guide for first-timers from the perspective of a former first-timer, and I also wrote an accompanying
article
 on my drawing process for the illustration. 
Below are a few process shots, but the good stuff is in the article.
Seriously, check it out.
 I explain the whole process from start to finish and I geeked out pretty hard.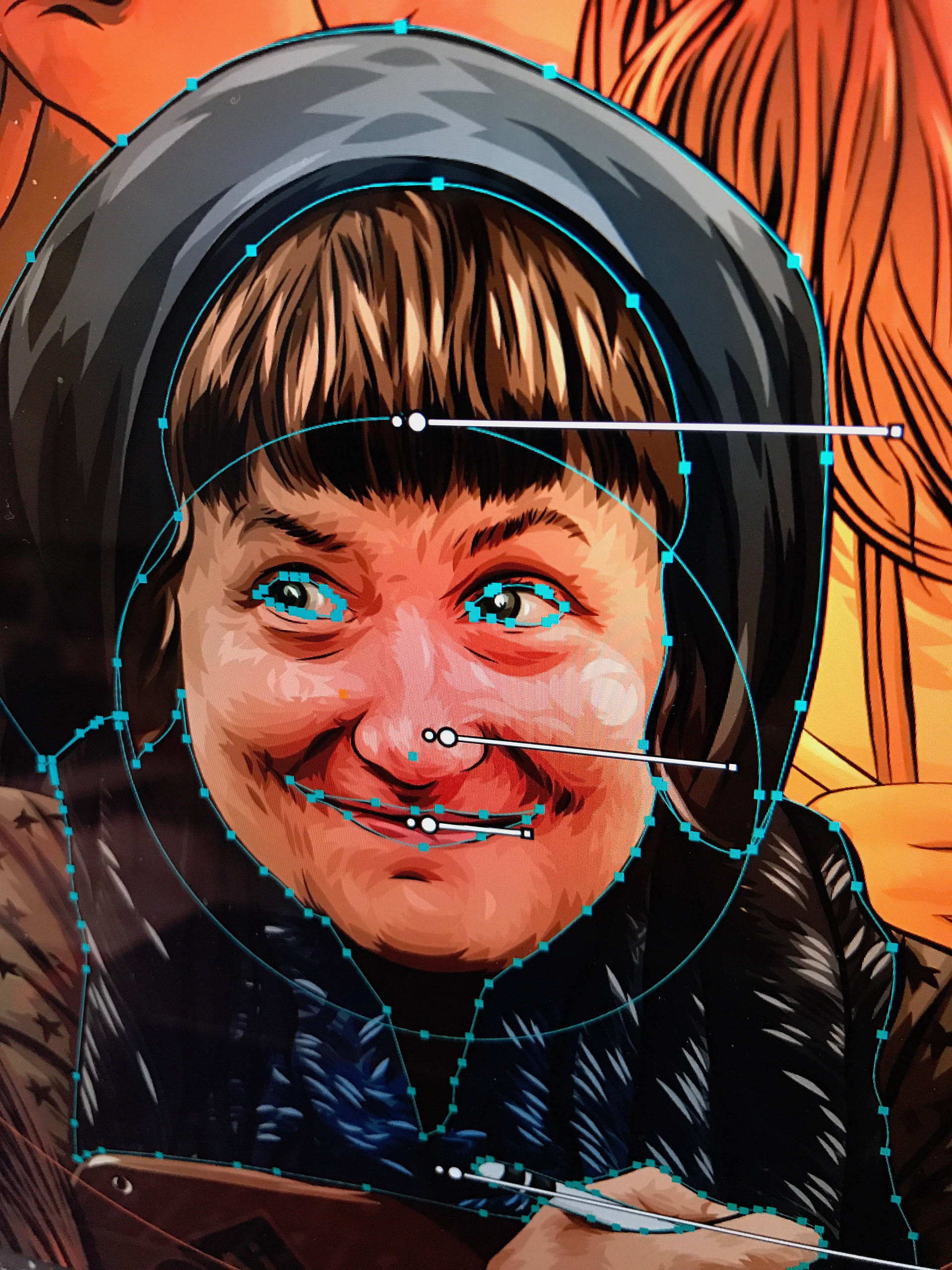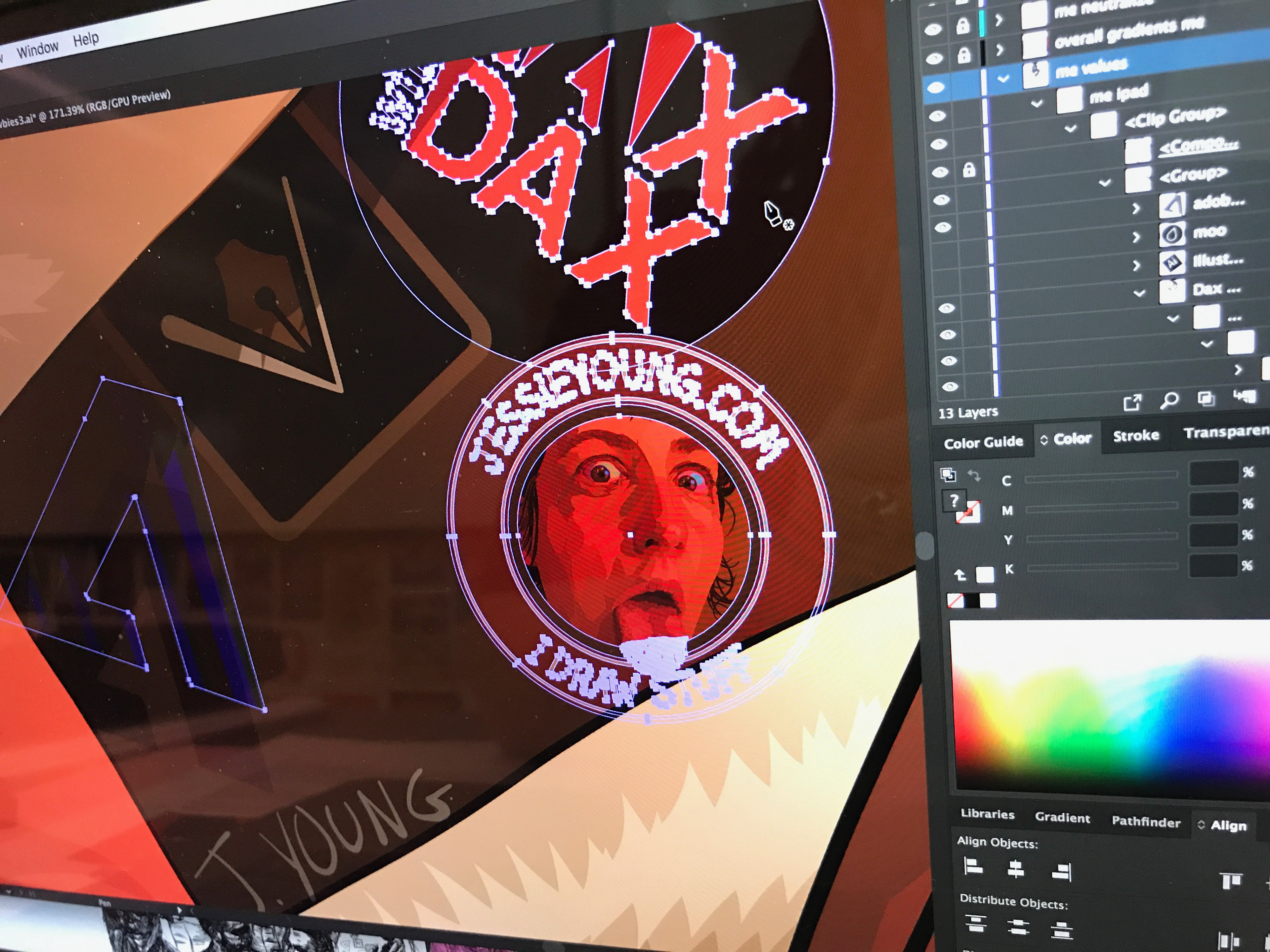 Things get fun when you examine the underlying structure. So many parts are solid black in outline mode, and selecting every shape is just nuts.
Outlines and all shapes selected.
I couldn't have done this drawing without the help of my students and colleagues who served as models. 
Pictured above from left to right, top to bottom: Malik, Mattingly, Mattingly again, Alia, Rom, Lucas, Leilani, Neil, Gracie, Robbie, Frazier, Julian, Julian again, Edward, Blue, Julien, and Elektra.
Published on Adobe Create Magazine, May 8 2018.
Thanks for the opportunity, Adobe. You rock my socks.